---
Your true turnkey buy direct program
Our online SEO (Sports, Entertainment, Outdoor living) Buy Direct Program was developed to handle the challenge of purchase, delivery, and install management. We realize that what really is important in our customer's life is their family and leisure time. Our direct buy program offers you the freedom to enjoy both.
Our Buy Direct program allows you the opportunity to purchase basketball hoops, pool tables, fire tables, and many other quality items through our preferred vendors. With your purchase, we set up delivery to your home and offer the install. Once we install the product, we offer a warranty to ensure your satisfaction. Most importantly, we offer these services at a price anyone can afford.
---


---
– Outdoor living is redefined with exclusive, handcrafted outdoor furnishings by California Outdoor Concepts that create a space as unique as the lifestyle of each homeowner. California Outdoor Concepts' original Firepit Tables are constructed from the highest quality of pure, non-corrosive metals and natural granite, and feature California Outdoor Concepts' innovative interchangeable table-center accessories. Each firepit is a functional work of art that will be the highlight of any outdoor area.
---

First Team Sports – First Team Sports, Inc. manufactures a complete line of indoor and outdoor sports equipment including adjustable basketball goals, portable basketball goals, volleyball posts, portable soccer goals, tip-n-roll bleachers, and football goals. For over fifteen years, their dedication to quality design and U.S. manufacturing has made First Team the preferred choice for institutional and residential sports equipment.
---

SunBrite TV – All-Weather Outdoor HD LCD Televisions are engineered for outdoor commercial and residential installations. SunBriteTV's all-weather design stands up to rain, dust, insects, and extreme temperature variations from -24 to 122 degrees Fahrenheit.
---

Ping-Pong – America's brand for table tennis equipment since 1901. Ping-Pong®, the original table tennis brand, has set the standard for superior-grade table tennis equipment for all levels of play.
---

Accudart – Since 1973, Accudart, America's number one name in darting has set the standard for excellence in design, craftmanship, and product quality. Accudart offers a full line of products to help darting enthusiasts of all levels improve their game. Accudart dart alloys are used in nearly every major industry including aerospace, computer, medical, and sporting goods.
---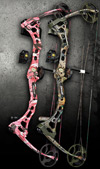 Bear Archery – The Bear name still inspires bow hunters everywhere. At Bear they say, It's not about the hype or high cost – it's about the hunt. This defines the essence of their company, which grew out of the life and work of legendary sportsman Fred Bear. Over the years, the Bear name gained legendary status as a mark of quality, continually furthered by Fred's dedication to advances in design and workmanship.
---

Mizerak – Billiards Companion Products – All Mizerak products possess the same precision and attention to detail that Steve Mizerak utilized to become arguably the greatest billiard player of all time. The complete line of Mizerak cues and accessories has been designed and manufactured to meet the demanding needs of all levels of billiard players.
---

Mosconi – Billiard Tables -. Between 1940 and 1957, Willie Mosconi won 15 championships. In keeping with the Mosconi Legend, Escalade Sports offers Mosconi Billiard Tables with a "Different Kind of Dedication".
---
Harvard – Table Games – Harvard, a long time name in the game table business, offers a wide array of quality built games to bring fun to the whole family – from youth to adult. Whether you're looking for the most durable foosball games, the fastest action air-powered hockey games, the many choices offered by multi-game tables, or the latest in interactive electronic sports games, Harvard game tables has the right choice for everyone in your family.
---