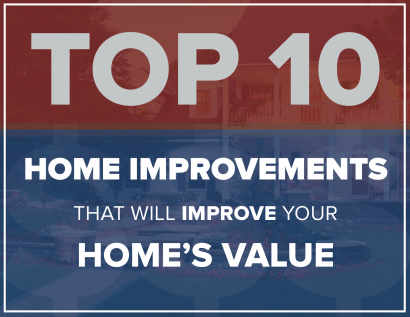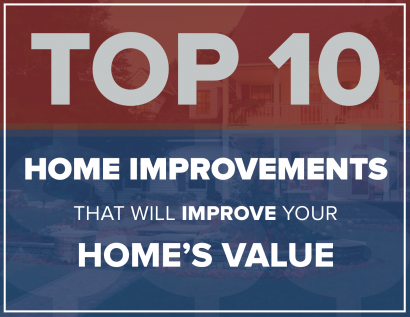 The best home improvements don't just make your home more comfortable and attractive; they increase a home's value too. Even if you plan to stay put for the foreseeable future, taking steps to improve the value of your home is never a bad idea. Some projects give you more bang for your home improvement buck than others.
You can download your copy of our Free Report, "Top Ten Home Improvements that will Improve your Homes Value" using the form below. This FREE, no strings attached report, includes a top ten list of the home improvements that offer the best return on your renovating / remodeling investment.
Here is a sample of the great information included:
According to a study by the National Association of Re- altors, a home's value increases by 3.3 percent or more for every additional 1,000 square feet of living space. An addition doesn't necessarily have to add square footage, though. Converting an attic into an extra bedroom costs an average of $50,000, but you can expect to recoup around 72.5 percent of the cost in increased value per Remodeling Magazine.
Let us know if you have any questions or comments or would like to discuss how to improve the value of your home.
Download your Free Report Here: