Remodeling That Make Cents.- Increase the effeciency…. not  size
As our lives change so do the needs of our home. Older homes tend to have cramped space and do not typically fit a modern lifestyle. If you can reorganize and equip your home for maximum utility, you may not need to blow out the walls to gain square footage. Our informal, modern lifestyles of today are better suited to open floor plans and kitchens that open into adjacent living spaces. If your needs and ideas about your home are constantly evolving, reconfiguring interior space may be the perfect design solution to fit your home.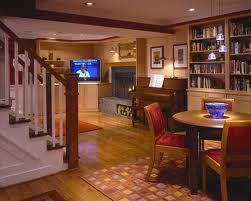 Weaver's Top Interior Renovations
Improved home office space for work and play
Remove the parting wall to create more flow from room to room
Create a luxure suite feel between master bath and bed
Combine space to create a Jack and Jill bath to fit a need
Remodel your home to help you grow with your family needs with universal design concepts
We understand that universal interior space redesign is the most efficient and cost-effective way to get the home of your dreams without building an expensive addition. With a more efficient floor plan, your home can be transformed into a space to fit your lifestyle. A detailed in home consultation by River Valley Construction will often reveal opportunities that were not immediately apparent. In many cases, your home is full of untapped potential: excessive hallway space, odd closet configurations, undersized or oversized rooms and poorly laid out circulation are all waiting to be transformed into more livable, usable space. Often a home does not need more space – just better space, and that's where you can truly benefit from interior space reconfiguration!
Contact us before you consider your next remodel! Your Project is Our Passion.